Bishop Robert Joins Elan Carr and 300 Global Leaders in Jerusalem to Combat Anti-Semitism
Bishop Robert Joins Elan Carr and 300 Global Leaders in Jerusalem to Combat Anti-Semitism
Just recently, Bishop Robert Stearns was invited to a special by-invitation-only conference, hosted in Jerusalem by the Global Coalition for Israel and the Legal Network, gathering 300 Jewish and pro-Israel leaders and legal experts from over 30 countries around the world.
The four-day gathering featured strategic workshops, as well as presentations by leaders such as President of Israel Reuven Rivlin, Public Security Minister of Israel Gilad Erdan, U.S. Special Envoy for Combating Anti-Semitism Elan Carr, and many more.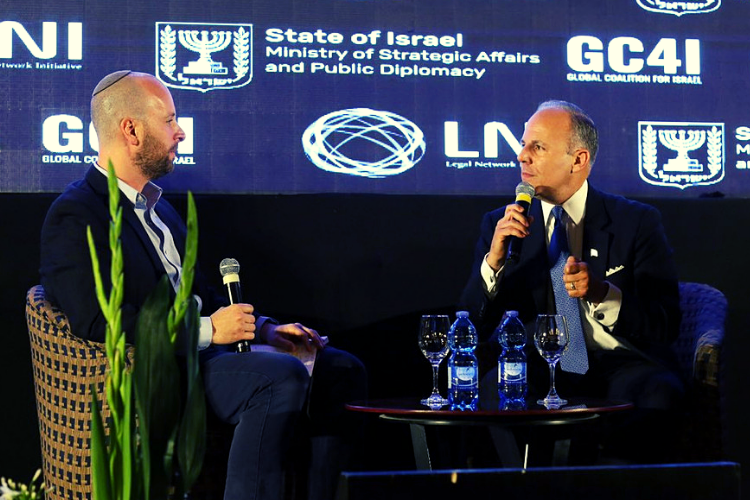 In his comments to the global gathering, Special Envoy Carr described a conversation he had with a young man who was a pro-Israel evangelical. That young man was Matthew from the Eagles' Wings Team who met Special Envoy Carr at one of our recent events in Los Angeles.
Bishop Robert was asked to address the gathering and also sang the "Hatikvah," the Israeli National Anthem.
We look forward to these key partnerships continuing to grow in the days to come, for the strengthening of Israel and the Jewish people!