East Coast Conference – "Fire & Presence" Recap
East Coast Conference – "Fire & Presence" Recap
As East Coast Conference: 'Fire and Presence' came to a close this past weekend, our team was blown away by how the Lord showed up. We had a spectacular gathering centered around encountering the presence of the Lord and were grateful to be joined by so many incredible worship leaders.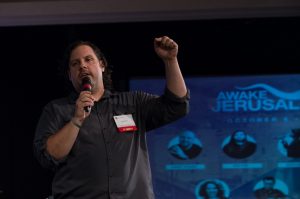 Jamie Fitt sharing what God is speaking about Israel
Jamie Fitt and brother Jonathan Fitt joined us for the closing days of ECC, and they didn't miss a beat. The sound and warring worship that was released by the Fitt brothers continued to fuel what the Father had already been doing. Words that were placed on Jamie's heart for Israel were right in-line with what Bishop Robert had already been drawing the congregation into.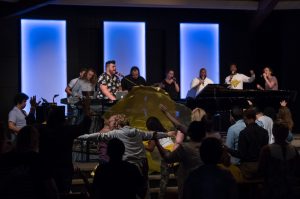 Resting Place worship team leading us into the presence
Resting Place House of Prayer, located in Woodland Park, New Jersey, came to bring a divine sound and moment of anointed intercession. Resting Place provided prayer ministry that helped usher in the heart shifts and increase of fire that the Lord had been placing upon us.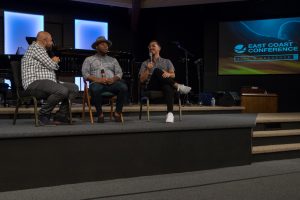 Bishop Robert hosts a panel discussion with Ali Ferrell and Rich Monaco from Resting Place, discussing ways to reach the Millennial church
Bishop Robert spent some time with Resting Place leaders Ali Ferrell and Rich Monaco, discussing the growing ministry and the different challenges that surround it. Ali and Rich touched on the current trends in today's Millennial church, and how to engage with them.
Missed a session? Want to re-visit a powerful worship time or teaching time? All sessions are available to stream and download now! Click the box below!