---
Dear Friends,
We are in a critical moment to be in prayer and active in our support for Israel. We have prepared the following free resources to help you pray and act in this critical time.  We pray that these resources will help equip you to make your voice heard and mobilize others in this critical time.
You can also visit 
www.daytopray.com
 for more resources in over 22 languages to equip you to pray for Israel.
Shalom,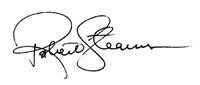 Robert Stearns
Executive Director
Eagles' Wings

Why Stand With Israel (Updated)  - PDF, 1.7 MB
Written by Dr. Jack Hayford, co-founder of the Day of Prayer for the Peace of Jerusalem, president of the Four Square Church Denomination, chancellor of King's College and Seminary, and an authority on the spiritual and political implications of the Middle East, this booklet is an excellent resource for Christians wanting to learn more about the importance of standing with Israel in this day and age.
Jerusalem Prayer Guide  - PDF, 654 kB
Be equipped to pray for Jerusalem and all her inhabitants. This full color prayer guide gives specific prayer points covering 8 critical issues that are central to what is taking place in Jerusalem today.