"For I was Hungry and You fed Me!"

~ Matt 25:35
Join us in feeding the poor in Israel this Rosh Hashanah through the work of our Abraham's Bread Feeding Centers!
If you can share a gift of $24 or more today, I have a special gift of thanks for your faithful partnership this Rosh Hashanah: our beautiful new Israel the Promised Land 16-month Jewish/Christian calendar for September 2019 – December 2020, which includes all the Biblical feast days and many stunning photos from throughout the land of Israel. I also will include a special Abraham's Bread sponsor certificate, showing your commitment to bless those in need in Israel.
Plus, if you can share a gift of $120 or more, I will also send you the Israel the Promised Land hardcover book, full of photos and descriptions of the land of Israel and perfect for coffee table display. This unique full-color book also includes history, information about Holy Days, and much more!
Finally, if you are able to share an especially generous gift of $540 or more, I will send to you a limited-edition Abraham's Bread commemorative keepsake plate to thank you for your partnership in feeding the poor in Israel. This beautiful piece comes with a stand for display in your home or office.
What a special way to celebrate this important moment on God's calendar, as we prepare to enter the New Year!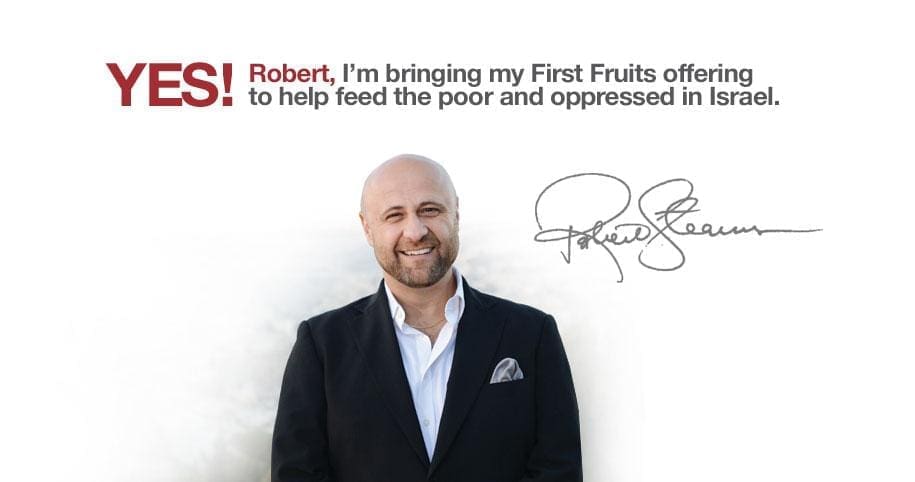 All contributions to Eagles' Wings are tax deductible, less goods and services received, as allowed by law. The Board of Directors of Eagles' Wings reserves the right to distribute funds as needed.
"Give generously to[the poor] and do so without a grudging heart; then because of this the Lord your God will bless you in all your work and in everything you put your hand to."