THE POWER OF FIRSTFRUITS
"But seek FIRST the kingdom of God and His righteousness,




and all these things will be added to you." -Matthew 6:33
The Powerful Principle of Firstfruits
The biblical principle of the firstfruits offering is indicative of a person's heart towards God. In biblical days, firstfruits were a ceremonial gift to the Lord, stating that the first and the best offerings were reserved only for Him. It was given to God, representing the fullness of one's thankfulness and demonstrating His significance in that person's life. The practice of giving firstfruits may initially feel far removed from our modern-day lifestyle, but a closer look reveals just how applicable it is to us today.
The "Principle of First Fruits" is saying to God that we are setting aside the first for Him, an act of worship and devotion as instructed in scripture. As we step into a new year, we are looking to Him first in all things. Will we set apart the first of our day to pray and honor Him in all things? Will we lay down the first of our increase for Him to bless it for the entire year. The Lord is the One who provides our sustenance and increase.
Let me assure you, your obedience in honoring God with The Principle of First Fruits will not only bless your entire year, but it will bless thousands of God's Chosen People through your generous support of Eagles' Wings.
For your very best gift this month of $24 or more, I want to send you my powerfully, I believe prophetic book, "No We Can't." Several years ago, the Lord compelled me to write this book, and I believe it is more 'alive' and prophetic with each passing day in our world. I firmly believe God wants us to understand and respond at His leading to the growing forces arrayed against you, your family, His church, and His Chosen People.

For your generous First Fruits Offering of $100 or more today, I want to rush to you, along with my powerful book "No We Can't," this absolutely stunning 5" x 4" Ceramic Pomegranate Tea Light! It is a beautiful reminder of God's infinite ability of multiplication and abundance and includes a Lily of the Valley scented tea light candle.
You are a vital part of all the Lord has called us to accomplish in this New Year! As you honor God, I believe He will pour out His promise of blessing upon you according to His Word, as you bless our Eagles Wings ministry and the many outreaches we do globally.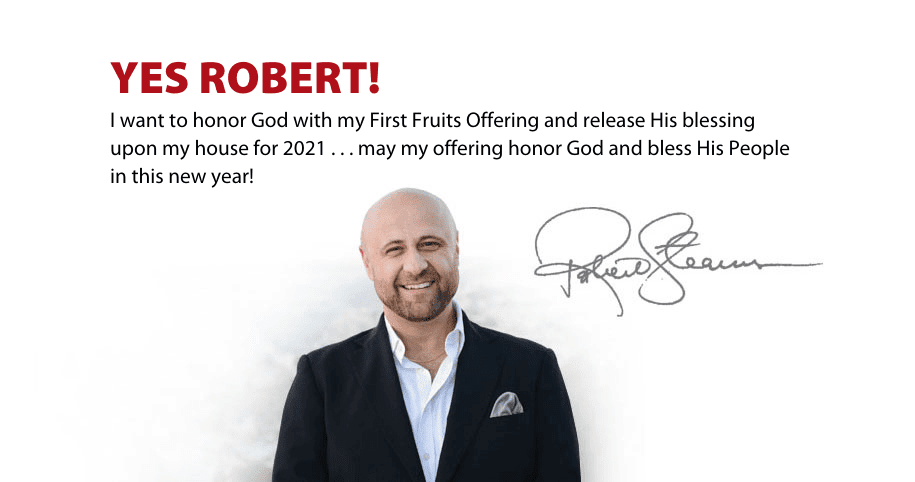 All contributions to Eagles' Wings are tax deductible, less goods and services received, as allowed by law. The Board of Directors of Eagles' Wings reserves the right to distribute funds as needed.
Let's start the year 2021 off with God first in our lives, families, and all we do!