Blow the Trumpet in Zion!
The Trumpet Shall SOUND!
This month is the season of Yom Kippur (the Day of Atonement), the holiest day on God's calendar, completing what is known as the "Days of Awe" and followed by the Feast of Tabernacles.
Deuteronomy 16:16 admonishes us during this season of Atonement and Tabernacles to "…not appear before the Lord empty-handed." As you give your offering commanded in Scripture, you are joining us in sounding the trumpet over Jerusalem, declaring throughout these powerful days God's faithfulness to His covenant promises for this crucial time of history.
For your gift of $24 or more, I would like to send you my BRAND-NEW teaching CD, The Sound of the Shofar: Keys to a Clear and True Sound. Through the key meanings of the shofar, you'll discover how to be a trumpet used by the Lord in this pivotal hour!
If you can send a gift of $100 or more, I would like to also send you an Authentic Ram's Horn Shofar straight from the Holy Land. Thank you for joining us in honoring the Lord with your best offering in this season!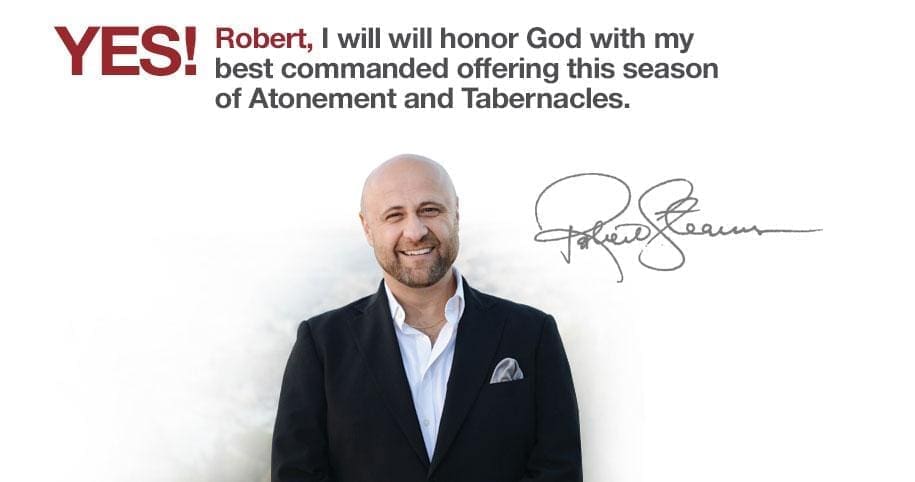 All contributions to Eagles' Wings are tax deductible, less goods and services received, as allowed by law. The Board of Directors of Eagles' Wings reserves the right to distribute funds as needed.
Deuteronomy 16:16 admonishes us during this season of the High Holy Days to "…not appear before the Lord empty-handed," but rather, as it says in verse 17, "Everyone shall give as he is able, according to the blessing of the Lord your God which He has given you."