A Season of Unprecedented Blessing!
Not only is this a special time for Israel, but it can be a




special season of blessing for you!
The Blessing of the Feast of Sukkot
October marks God's third and final Feast of the year, the Feast of Tabernacles (Sukkot), concluding October 9th!
God decreed that Sukkot is to be celebrated perpetually throughout all generations…FOREVER (Leviticus 23:41). He still promises that if we obey Him, He will protect us, guide us, provide for us, heal us, and keep us! As Jesus declared in John 7:37-38, I am believing for His living water to flow over you and through your life in this season:
Even during these "unprecedented times", YOU can experience a season of "unprecedented blessing!"
I would like to ask you to consider giving a special Tabernacles offering to the Lord today, during this Feast of Tabernacles season, to celebrate God's faithfulness to you and your family, to bless those in need in the land of Israel, and to help mobilize global prayer for Israel through the Day of Prayer for the Peace of Jerusalem.
When you send a Tabernacles offering of $25 or more, I will send you my new teaching CD "The Double Portion." In this teaching, I share how you can prepare for your Double Portion blessing as you allow your faith in God to stretch you in your action of praise to Him, even in challenging times!
For giving a Tabernacles offering of $100 or more, I will also send you a Healing Prayer Shawl with bag. This Hebrew prayer shawl has four powerful healing scriptures in English at the four corners and a Hebrew inscription of blessing on the crown (neck) of the shawl.
Don't wait – Sukkot is concluding October 9th! And Israel needs us to stand with her during this incredibly challenging time.
Also, even if you can't go to Israel this year, your prayers can still go! Click here to send me your prayer request today so that I may be able to pray for you during this powerful season!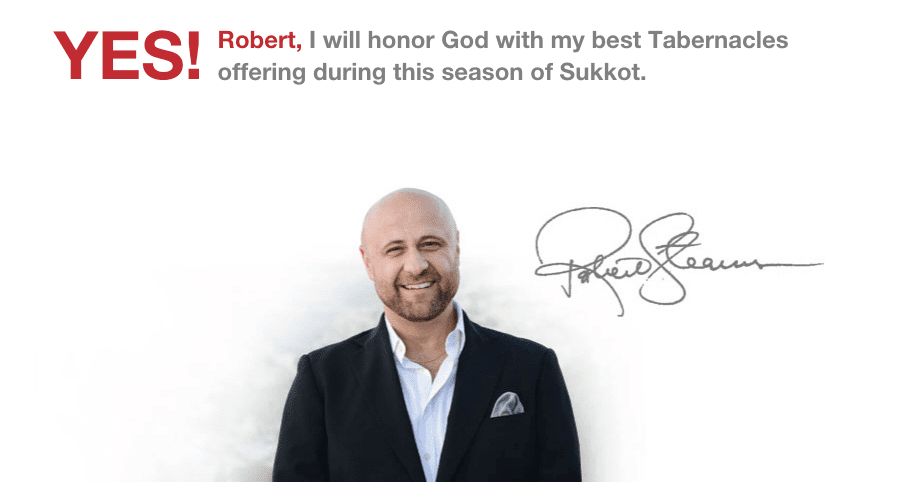 All contributions to Eagles' Wings are tax deductible, less goods and services received, as allowed by law. The Board of Directors of Eagles' Wings reserves the right to distribute funds as needed.
In this season of Sukkot when God desires to meet with His people in a powerful way, sow your best Tabernacles Offering into His purposes for Jerusalem!