Blessing Israel during this Critical Time!

Join us as we respond to the current coronavirus crisis together!
Blessing Israel during the Coronavirus Crisis
As you know, the coronavirus crisis has forced government and health officials around the world to take drastic measures for the health and wellbeing of their citizens. In Israel, this has drastically affected the economy, especially the tourism industry which contributed $23 billion to Israel's economy last year.
With Shavuot (Pentecost) fast approaching on May 28th, NOW is a prophetic season to bless Israel and the Jewish people in their time of critical need.
The Feast of Shavuot is one of God's three annual feasts, to be celebrated FOREVER. God called His people to honor him during Shavuot with an offering, to "not stand before Him empty-handed" (Deut. 16:16, Ex. 23:17).
Our feeding centers in Jerusalem and Tiberias provide hot meals to those in need every day.  We welcome them with open arms to experience God's love as we meet these practical needs.
Join us in sowing blessing into the land and people of Israel in this crucial and important hour.
For your gift of $25 or more, I will send you my The Power of Pentecost CD Teaching. In this powerful resource, you will discover how the Feast of Shavuot can bring an outpouring of the Holy Spirit in your life as never before!
When you give a gift of $120 or more, I will also send you a specially designed Wall of Jerusalem Bookend as my 'thank you' for your generosity!
I also want to pray for you during this worldwide health crisis. Click here to let me know how the Eagles' Wings team and I can pray for you during our Pentecost Sunday service, May 31st. I am believing for God's breakthrough for you!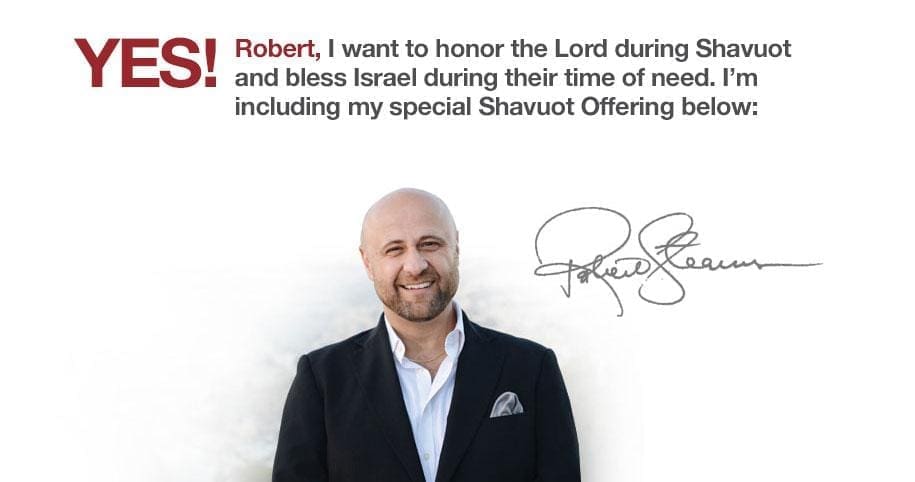 All contributions to Eagles' Wings are tax deductible, less goods and services received, as allowed by law. The Board of Directors of Eagles' Wings reserves the right to distribute funds as needed.
Through the work of our Abraham's Bread Feeding Centers, your gift to honor the Lord in His commanded Shavuot offering can help feed a family during this season.