How to Thrive in a Time of Famine!

Together we are persevering through these perilous, unprecedented times.
A Summer of Supernatural Sustainment!
What do you do when your last miracle is overshadowed by current circumstances? Look to the Lord, who is the God of Resurrection!
All of us have never been this way before, both individually and this ministry, as we emerge from the effects of a global pandemic. As we pray and minister to you and so many others, can I ask you to help sustain our global ministry right now at the beginning of summer, and to help lift up the hands of this ministry to be able to advance forward into the days ahead?
Here at Eagles' Wings, we are joining our faith with yours to see the Lord's abundant provision for you as we emerge out of historic devastating times into the goodness of the Lord.
Together we can strengthen Israel during this time and mobilize believers worldwide as Watchmen on the Wall for Zion, spreading abroad the Word of the Lord in this critical hour.
For your gift of $24 or more, I want to send you my It Is Well instrumental CD to thank you for your support. PLUS, I will send you a copy of the Declaring God's Covenant of Health and Healing booklet by Bishop Tommy Reid, which will strengthen and encourage you to declare God's Word over your own situation, your physical and spiritual health, and over your family.
For your gift of $80 or more, I would like to also send you a Star of David Shabbat Candle Holder as a "thank you" gift, for displaying the light of God that is lit on Shabbat.
I also want to pray for you during this worldwide health crisis. Click here to let me know how the Eagles' Wings team and I can pray for you during this season. I am believing for God's breakthrough for you!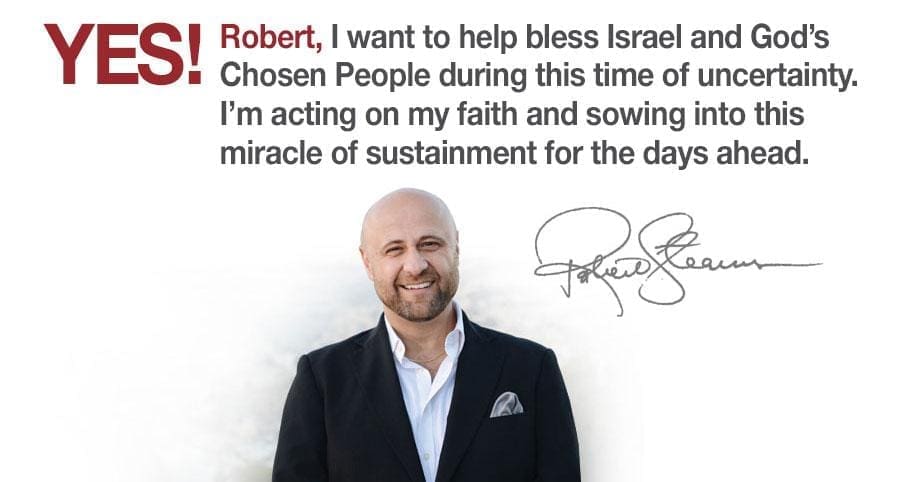 All contributions to Eagles' Wings are tax deductible, less goods and services received, as allowed by law. The Board of Directors of Eagles' Wings reserves the right to distribute funds as needed.
Summer of Sustainment!
 Your gift today will ensure that the global impact of Eagles' Wings continues to grow in the immediate future. Together we can strengthen Israel during this time.