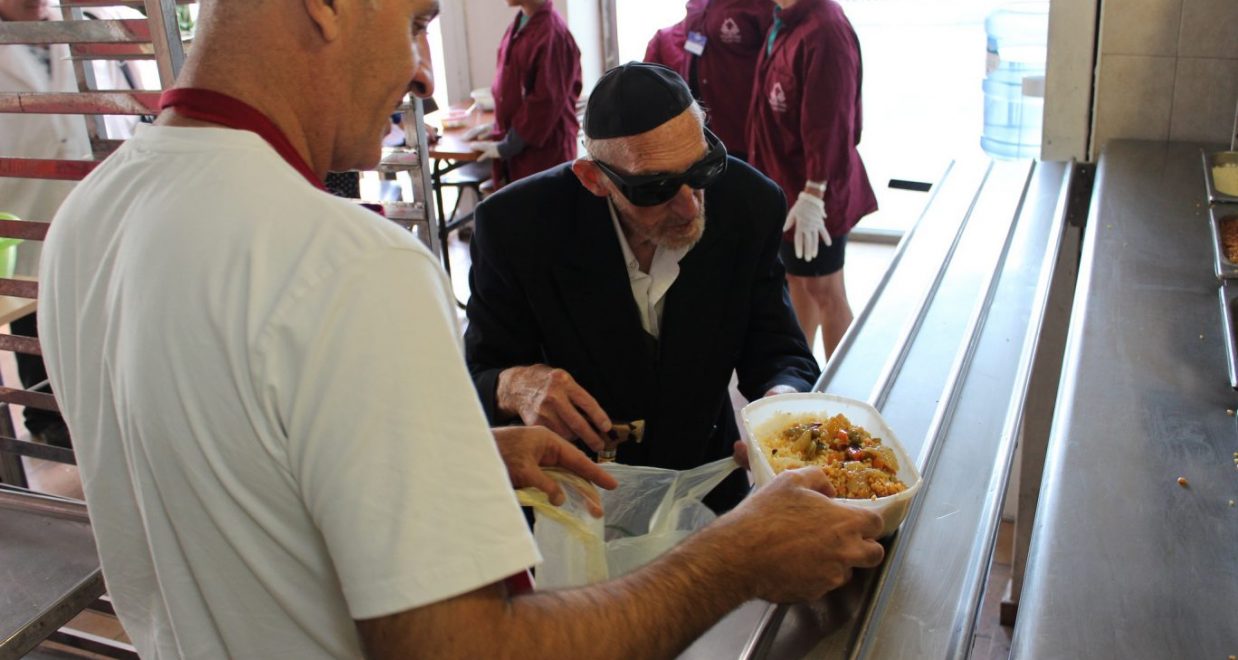 YOUR GIFT WILL MAKE A DIFFERENCE
Recent statistics indicate that over 1 million people are living below the poverty line in Israel.
HOT MEALS
Your gift will provide hot, nutritious meals to the many in desperate need who come to our centers including:
elderly holocaust survivors
families with young children
recent immigrants (Olim)
WARM SMILES
Each person receives a warm welcome and is seated and served in our dining room just as if they were at a restaurant.
Meals can also be delivered to those who are house-bound due to illness or physical limitation.
WHAT YOUR GIFT CAN DO:
$24 provides a hot meal for a family of 5.
$72 delivers groceries to an elderly Holocaust survivor.
$120 ensures nutritious meals for a month for a new immigrant.
$540 provides school-age children with hot lunches for the next 3 months.
YES! I want to partner with abraham's bread feeding centers in caring for those in need in Israel.
All contributions to Eagles' Wings are tax deductible, less goods and services received, as allowed by law. The Board of Directors of Eagles' Wings reserves the right to distribute funds as needed.