Connecticut Celebrates Israel Report
Connecticut Celebrates Israel Report
On Sunday evening, December 9th, Eagles' Wings presented a "Celebrate Israel" event at Harvest Time Church in Greenwich, CT. Our gracious host, Pastor Glenn Harvison (below) along with Bishop Robert Stearns and the Eagles Wings Team, celebrated the historic night with both the Jewish and Christian communities present.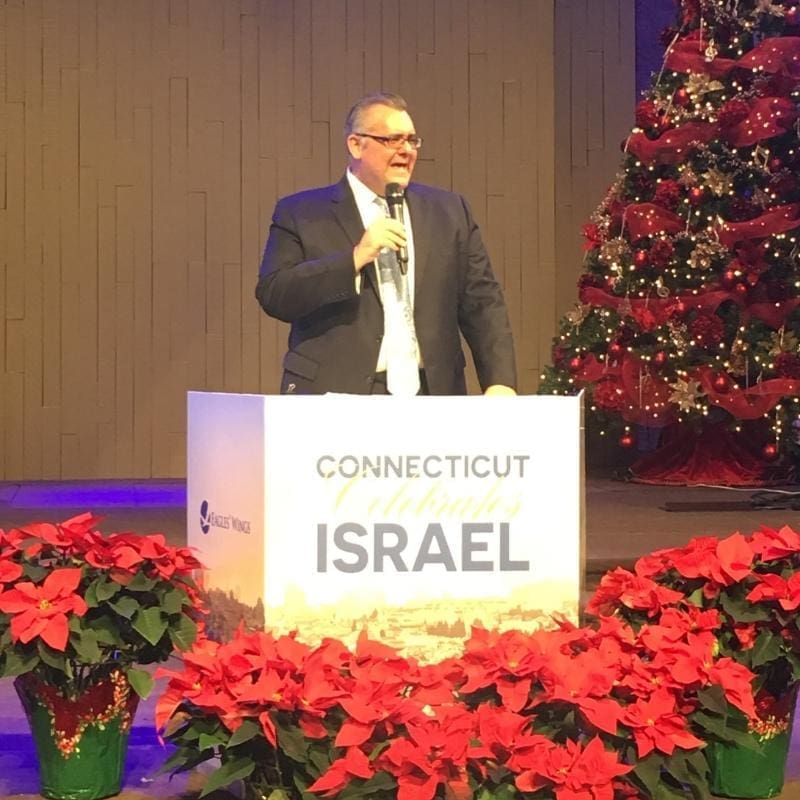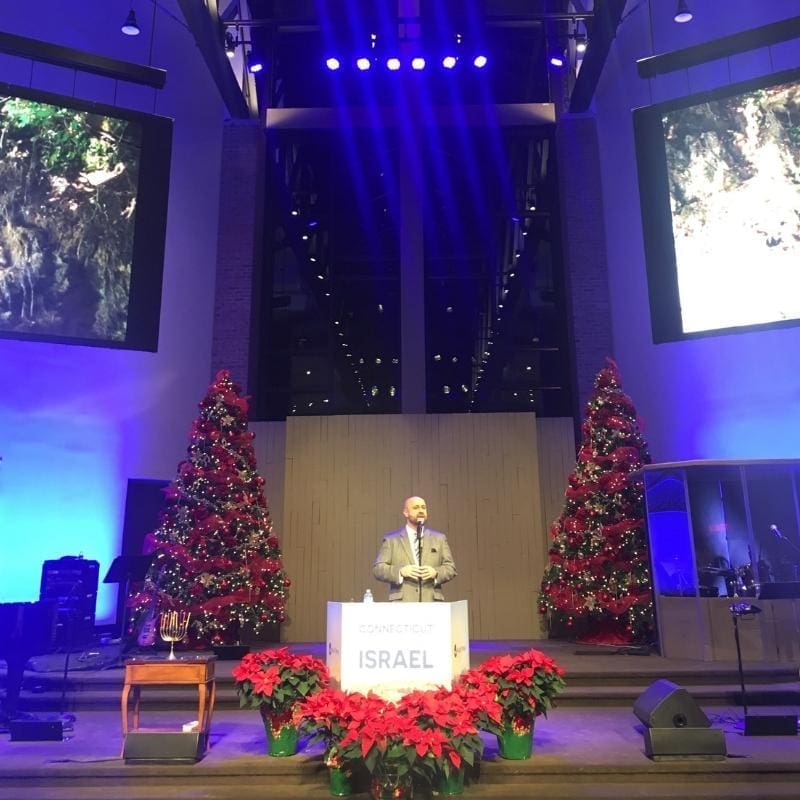 The evening began with Bishop Stearns (Above) singing both the National Anthem of the U.S. and the Hatikva, to both tears of joy and shouts of accolades. The Harvest Time Worship Team then led us in "Songs of Zion."
Bishop Stearns communicated a very heartfelt and moving explanation for the reasons that Jews and Christians need to stand and live together in true solidarity. The response was nothing short of amazing!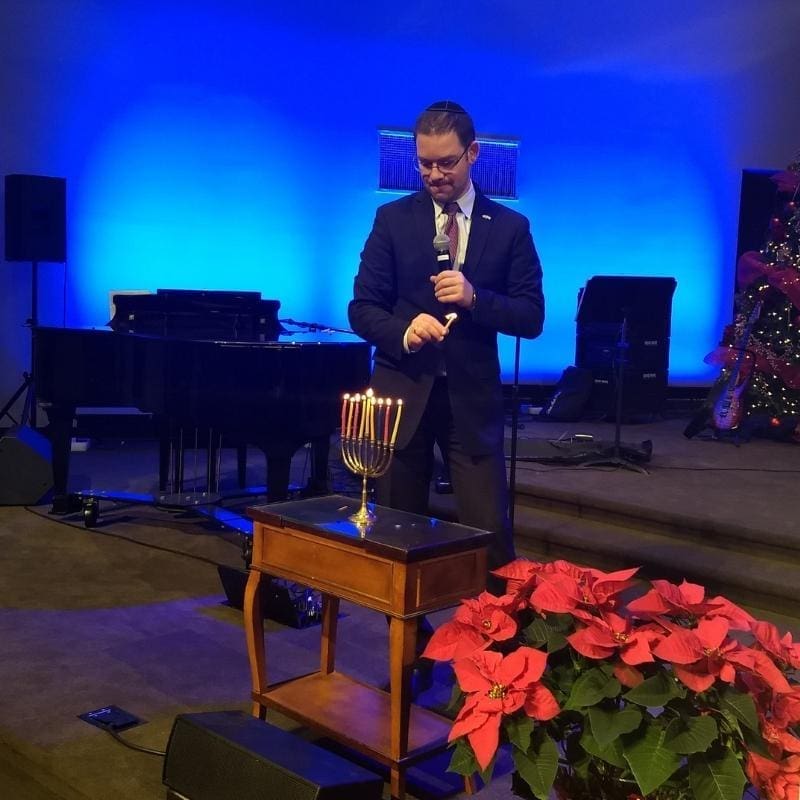 The Deputy Consul General of New England, Daniel Agranov (Above) was our keynote speaker. Deputy Agranov shared a brief summary of current events in Israel and then communicated the story of Hanukkah, concluding with the lighting of the Hanukkah Candles on the final day of the Holiday.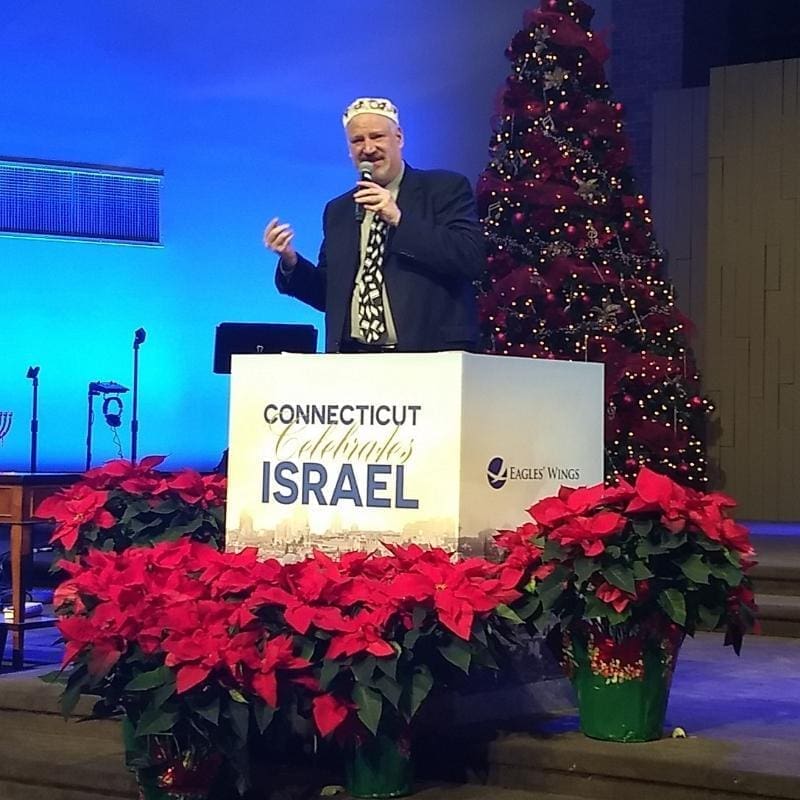 Rabbi Mitch Hervitz (Above) from Temple Sholom warmed the hearts of the congregants with another beautiful interpretation of the Hanukkah story and the importance of Celebrate Israel events. Rabbi Hervitz said: "It was an overwhelming joy at seeing so many blue and white Israeli flags waving throughout the Church; such a joyous and inspiring celebration of Israel. Together, we sang both English and Hebrew songs; singing as brothers and sisters; stronger because we stand together with the Jewish State of Israel."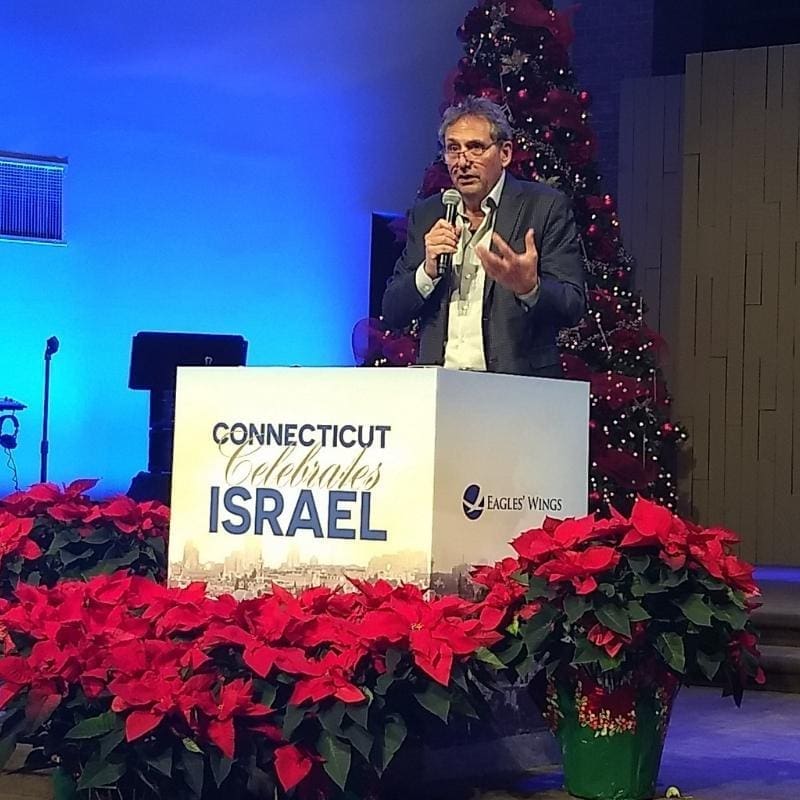 We were also thankful that Mr. Michael DeliKat (Above), from the Jewish Federation, was able to bring the congregation greetings.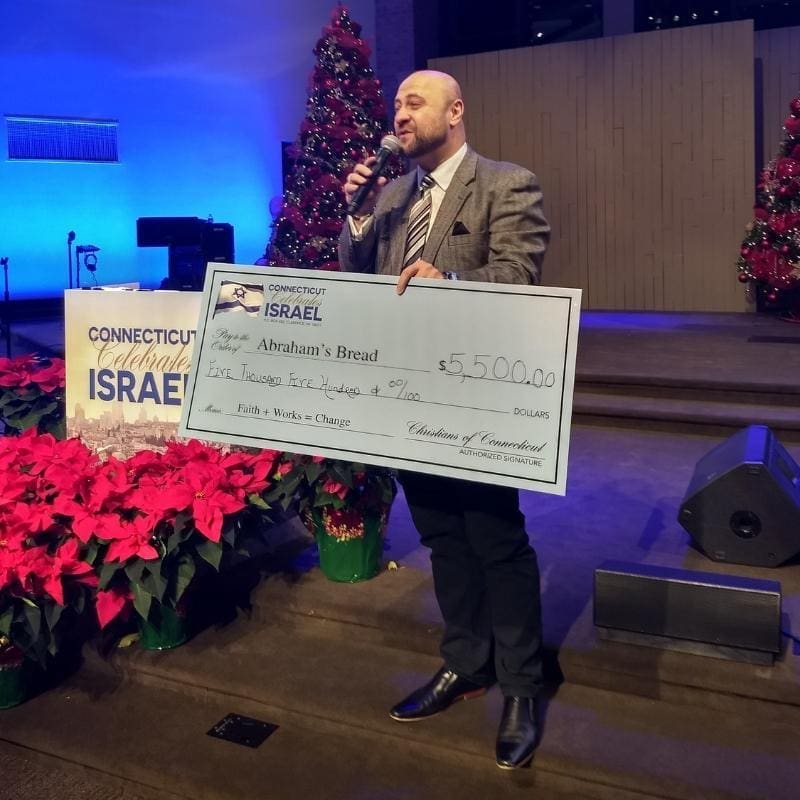 The evening concluded with a generous "love offering" for the Eagles' Wings Abrahams Bread feeding centers in Tiberias and Jerusalem. We are extremely thankful for the generosity and support from Harvest Time Church, and the participation of both the Jewish and Christian communities.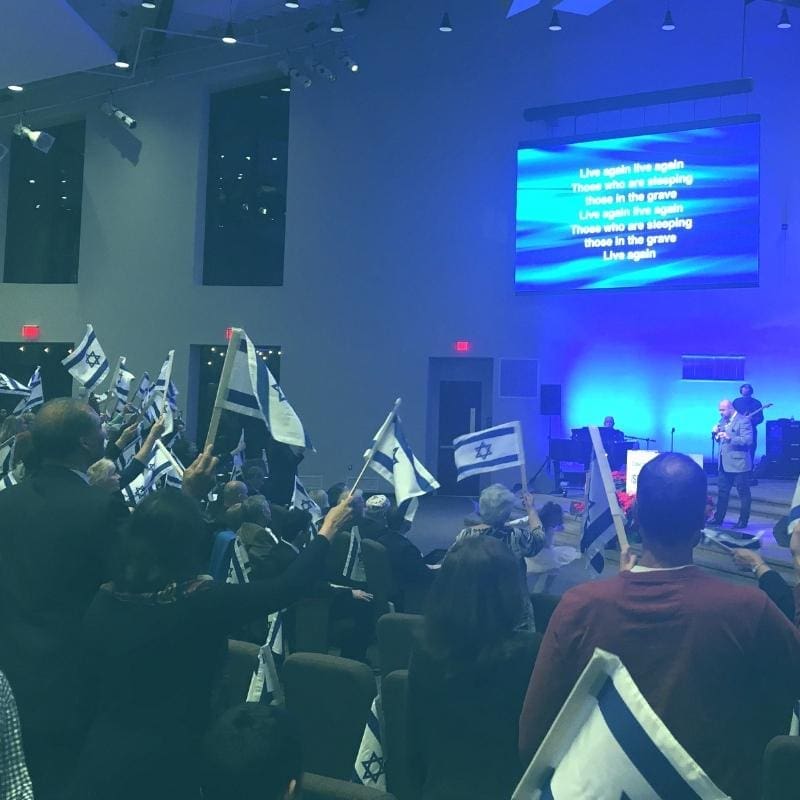 Upcoming Celebrate Israel Events
________________________
Los Angeles Celebrates Israel
Sunday, February 10, 2019 – 2pm
Iglesia Cristiana Koinonia
Pastor Armando Osorio
________________________
New Jersey Celebrates Israel

Sunday, March 17, 2019 – 6pm
Abundant Life Worship Center
Pastor Joe Arminio