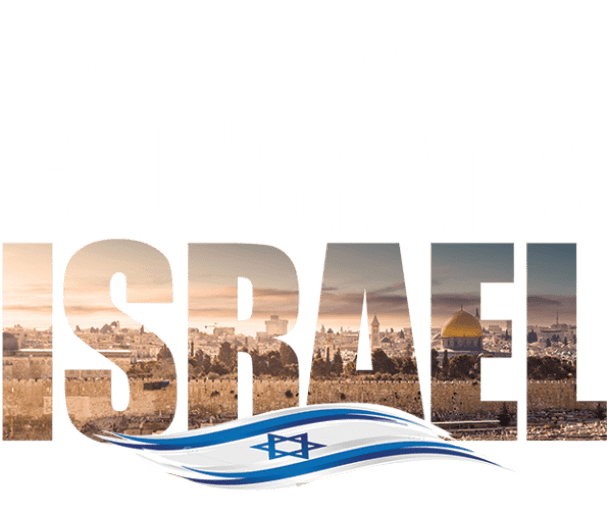 About New Jersey Celebrates Israel
Join us Sunday, March 12th at 6:00 pm as Christians from the faith community in the Brunswick, New Jersey area come together for New Jersey Celebrates Israel at Abundant Life Family Worship Church. Eagles' Wings, Bishop George and Pastor Mary Searight, and the Abundant Life Family Worship Church will host this powerful night of solidarity with the Jewish people and a wonderful celebration of the nation of Israel!
IN THE MIDST OF CHALLENGES
Israel is facing many challenges in the world right now, and the community of faith in the region will join together to declare our love and support for Israel and the Jewish people. Please mark your calendar right now and plan to join us for this wonderful evening!
In this moment in Israel's history, you do not want to miss this opportunity to add your voice to those of others in this region expressing our love and support for Israel and the Jewish people!
JEWISH & CHRISTIAN COMMUNITIES UNITE
This promises to be an exciting night, with many leaders and members of the Jewish community present as our special guests. Speakers and guests will include representatives from Israel, as well as civic leaders from the region. The evening is free and open to the public, and a special offering will be taken for Israel.
BE A PART
Date: Sunday, March 12, 2023
Time: 6:00 pm
Location: Abundant Life Family Worship Church
259 George Street, New Brunswick, NJ 08901
 Make sure your church is participating!
Speakers & Special Guests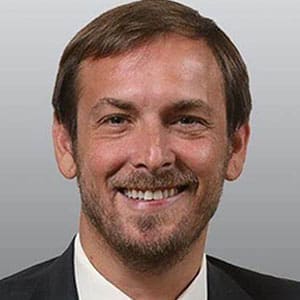 Consul General Asaf Zamir
Ambassador Asaf Zamir spent his formative years living with his family in Florida, before returning to Israel to finish his schooling. After completing his service in the Israel Defense Forces, he received his law degree at Tel Aviv University. In 2008, he began his tenure as Deputy Mayor of the Tel Aviv City Council. Throughout his municipal career, Zamir promoted and implemented many programs. In 2011, the Ambassador promoted public awareness about the importance of political activity among Israeli citizens. In May 2020, he played a key role in the formation of the most diverse government in Israeli history. This new government led by Prime Minister Naftali Bennett and Foreign Minister Yair Lapid, appointed Ambassador Zamir as Israel's Consul General in New York in 2021. Ambassador Zamir is married to actress Maya Wertheimer. Together, they have one daughter, Asia.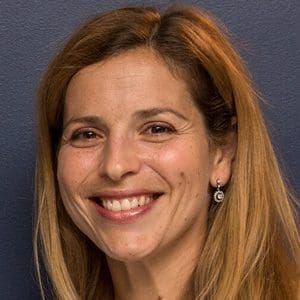 Rabbi Erica Gerson
Rabbi Erica Gerson and her husband, Mark, a businessman, who helped found the African Mission Healthcare Foundation in 2010 and sit on its board, have now become possibly the largest private funders of Christian-provided medical care on the continent. Erica , Mark and their 4 children initiated the L'Chaim ("To Life") Initiative in 2016 with an annual investment awarded for outstanding Christian medical missionary service, benefiting the hospital at which they serve. Recently, they have helped AMH to expand the initiative to include the L'Chaim Mission Hospital Teaching Network (MHTN), focused on investing in and strengthening medical education centers to train the next generation of African healthcare professionals to provide excellent, compassionate medical care. "We feel animated by the Talmudic teaching that saving a single life is saving a world," said Erica, who was ordained as a rabbi at Hebrew Union College-Jewish Institute of Religion.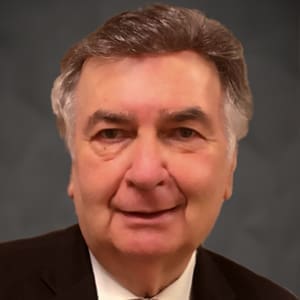 Rabbi Joseph Potasnik
Rabbi Joseph Potasnik is the Executive Vice President of The New York Board of Rabbis, the largest interdenominational rabbinic body in the world. Since 1972, he has been the spiritual and educational leader of Congregation Mount Sinai in Brooklyn Heights, New York. He is presently Rabbi Emeritus. He has served as Chaplain of the New York City Fire Department since 1999. Rabbi Potasnik maintained a high profile, helping many families cope with the disaster of September 11th, 2001. He spent countless hours and days at ground zero searching for survivors as well as comforting and praying with the grieving families. He never once asked the families what religion they were. He spent tireless days and nights dedicating himself to all people. It is no wonder he is known as America's rabbi and continues to serve the community.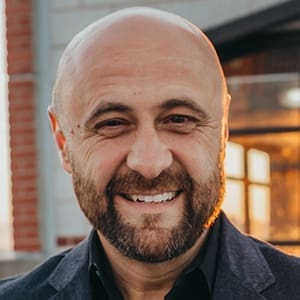 Bishop Robert Stearns
Robert Stearns is widely recognized as a visionary leader, compelling communicator, gifted strategist, and influential bridge builder. He is the founder and executive director of Eagles' Wings, a global movement of churches, ministries, and leaders. Eagles' Wings is involved in a variety of strategic projects around the world, with a unique emphasis on interfaith dialogue and humanitarian care. Robert's life flows out of deep commitment to Jesus that is characterized by a distinct prophetic edge. A noted author, world-class musician, and highly sought after public speaker, his written works have been translated into 8 languages, his music is appreciated around the world, and he has ministered in over thirty nations while maintaining a distinct focus on Israel.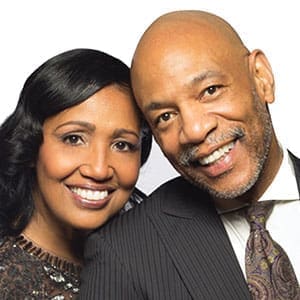 Bishop George & Pastor Mary Searight
Bishop George C. Searight, an anointed preacher, teacher, and psalmist, is Founder and Senior Pastor of the Abundant Life Family Worship Church—committed to spreading the Gospel of Jesus Christ to the community and the world. Bishop and Pastor Mary received training from the Bethel Bible Institute and, he, an Honorary Doctorate Divinity from St. Thomas Christian College. Bishop serves as Police Chaplain in the City of New Brunswick. He authored his first book "The Dwelling Place" in 2007 and has produced and released three praise and worship CD's. He and Pastor Mary, a powerful intercessor, preacher and teacher, have been married since 1975 and have two children, Erika and George II and 4 grandchildren.
Sponsor and Help Spread the Word!
Click Download and get both a save-the-date post and a regular post to use on social media.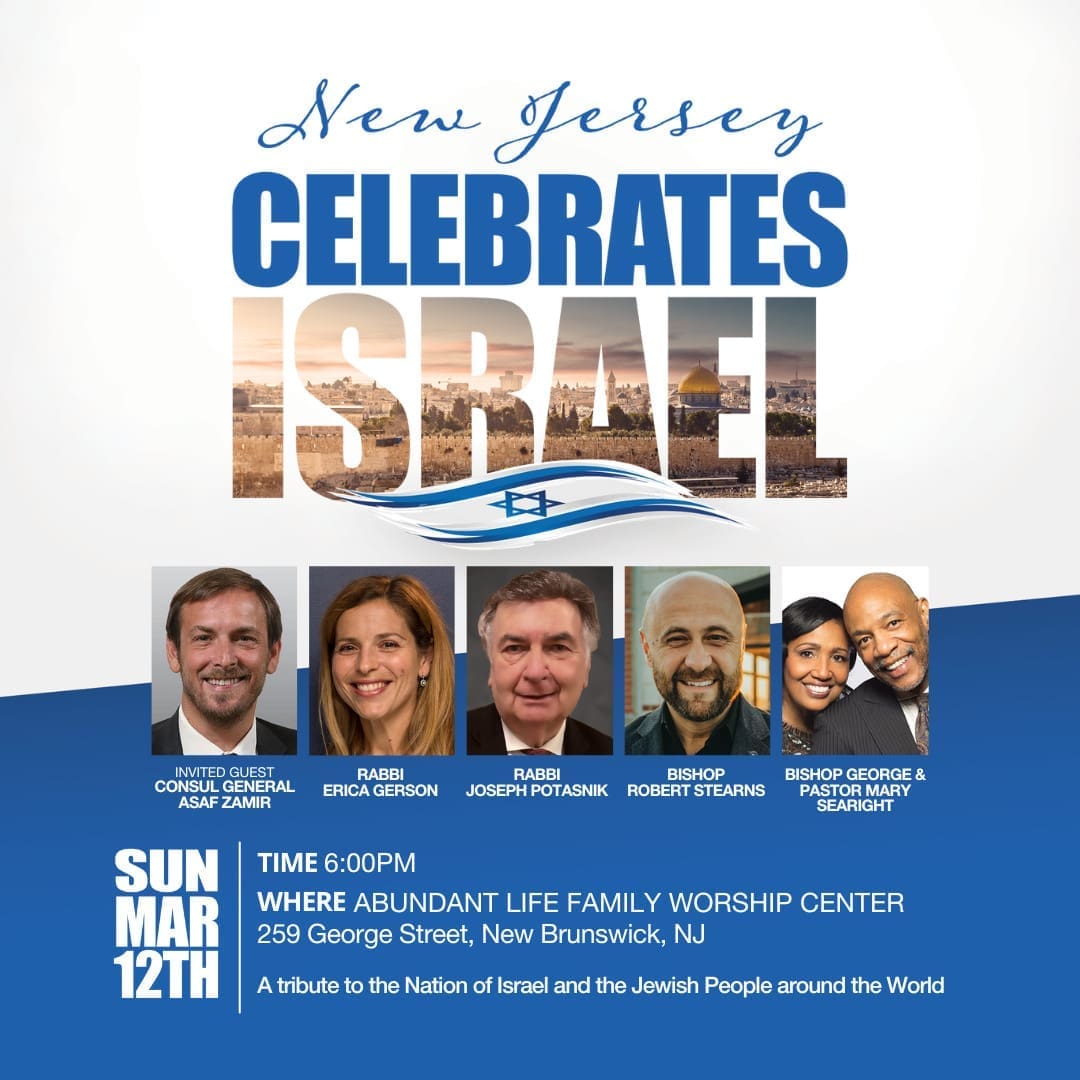 Facebook/Instagram post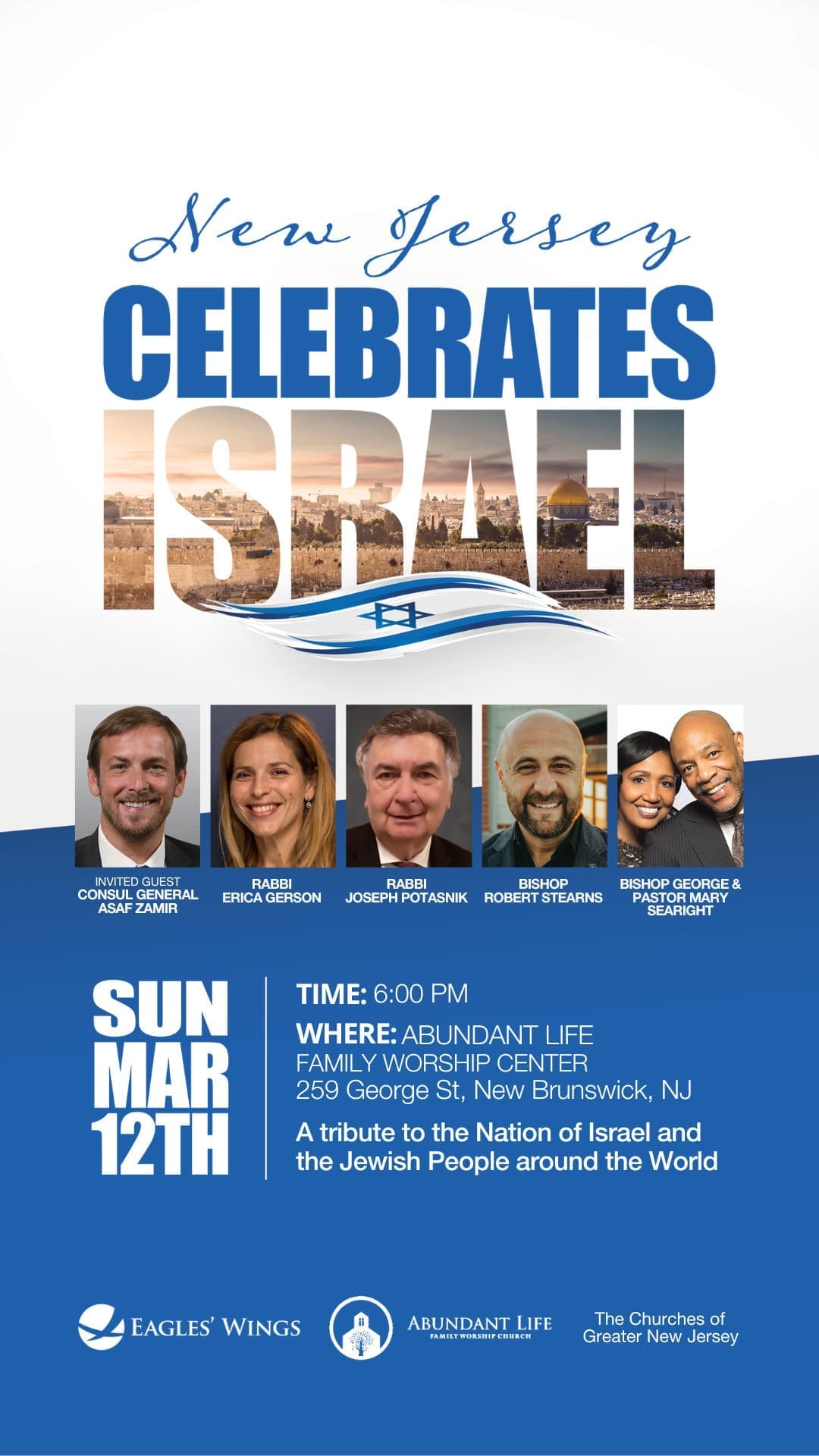 Instagram Stories post
Event Details
EVENT DETAILS
There is no charge for the event.  An offering will be received to feed the poor in Israel.
No childcare is provided, but older children are encouraged to attend.
Questions?
Get in touch with us in the form below, and our team will reach out to you as soon as possible!